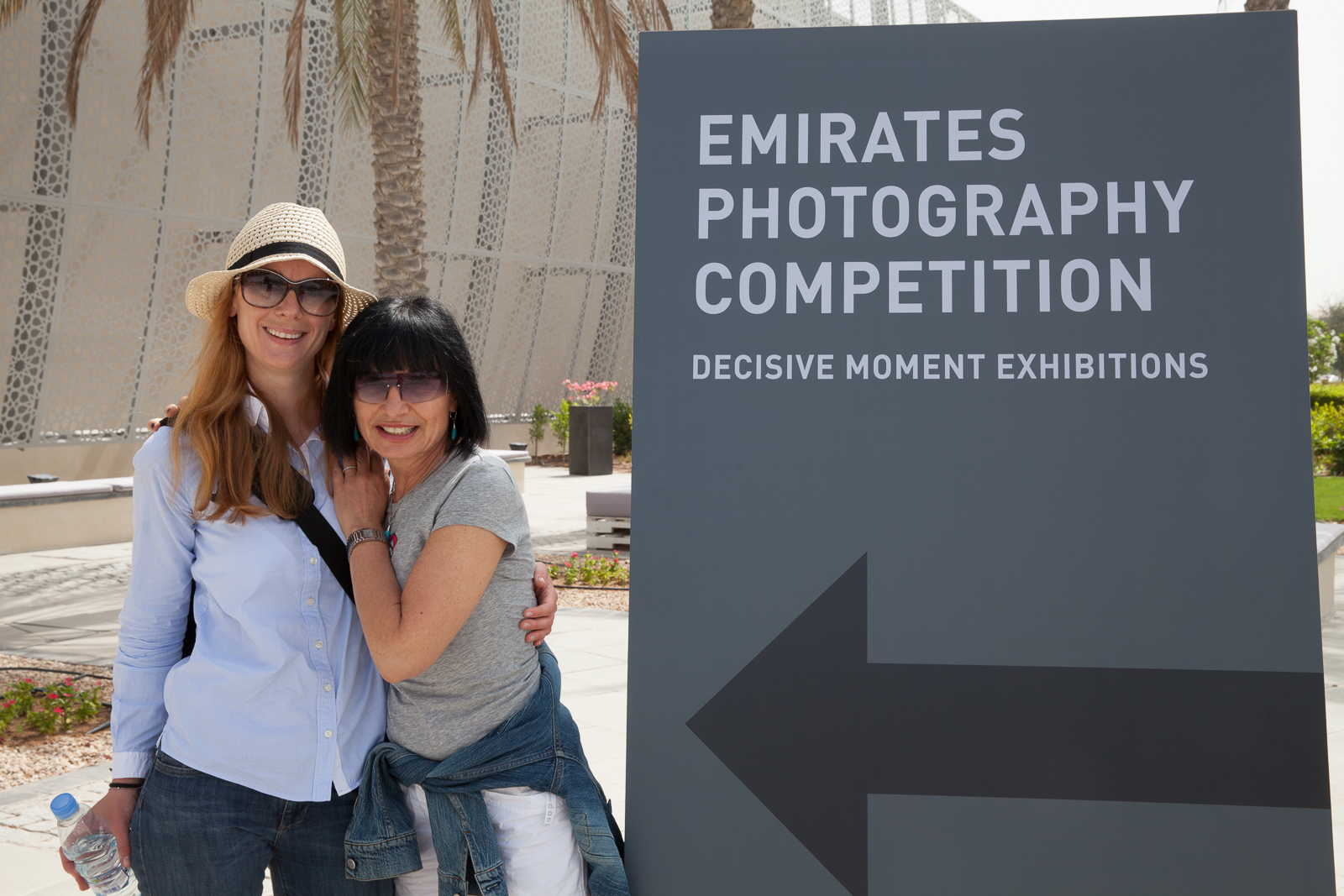 Abu Dhabi – Decisive Moment Exhibition
Emirates  8th photography competition.
In 2013 i had an amazing experience being invited to Uae, Abu dhabi as a silver medal winner of the 8th Emirates photography competition.
The EPC aims to develop the art of photography in the United Arab Emirates through motivating and attracting the greatest possible number of photographers, paying attention to emerging talents, supporting professionals, and holding specialised workshops, mutual meetings, seminars, and solo and collective exhibitions, both within and outside the UAE. The EPC also encourages the acquisition and publication of photographic work.  
As one of the most important professional photography competitions in the world, the EPC welcomes the distinguished and innovative work from all the various art schools and disciplines, such as installation works and panoramas, modern art technical processing and digital photography, in addition to different types of printing.
Each year the competition features a main theme – encouraging photographers to research and work on new creative ideas – as well as general themes.
This year's main theme – 'Decisive Moment' – is inspired by Turkish artist YUSOF KARSH and his work, celebrating the importance of research, study and reflection.
"There is nothing in this world that does not have a decisive moment."
-Cartier-Bresson.
The 'godfather' of photojournalism, Henri Cartier Bresson, expressed the possibility of finding a decisive moment everywhere in this world; photographers need to use their intuition – take a photo with their heart and eyes before pressing the camera button. This theme does not ask for photojournalism in its documentary sense, but rather looks for artistic and creative photographs, where the value lies in the moment that comes after, during or before the actual shoot.
SHEIKH ZAYED GRAND MOSQUE, in Abu dhabi is one of the most beautiful places i have ever experienced.
This architectural work of art is one the world's largest and astonishing mosques.
Reflective pools surround the mosque, amplifying its beauty. The striking white and gold colours shining in the sun are transformed at night by a unique lightning system which reflects the phases of the moon.